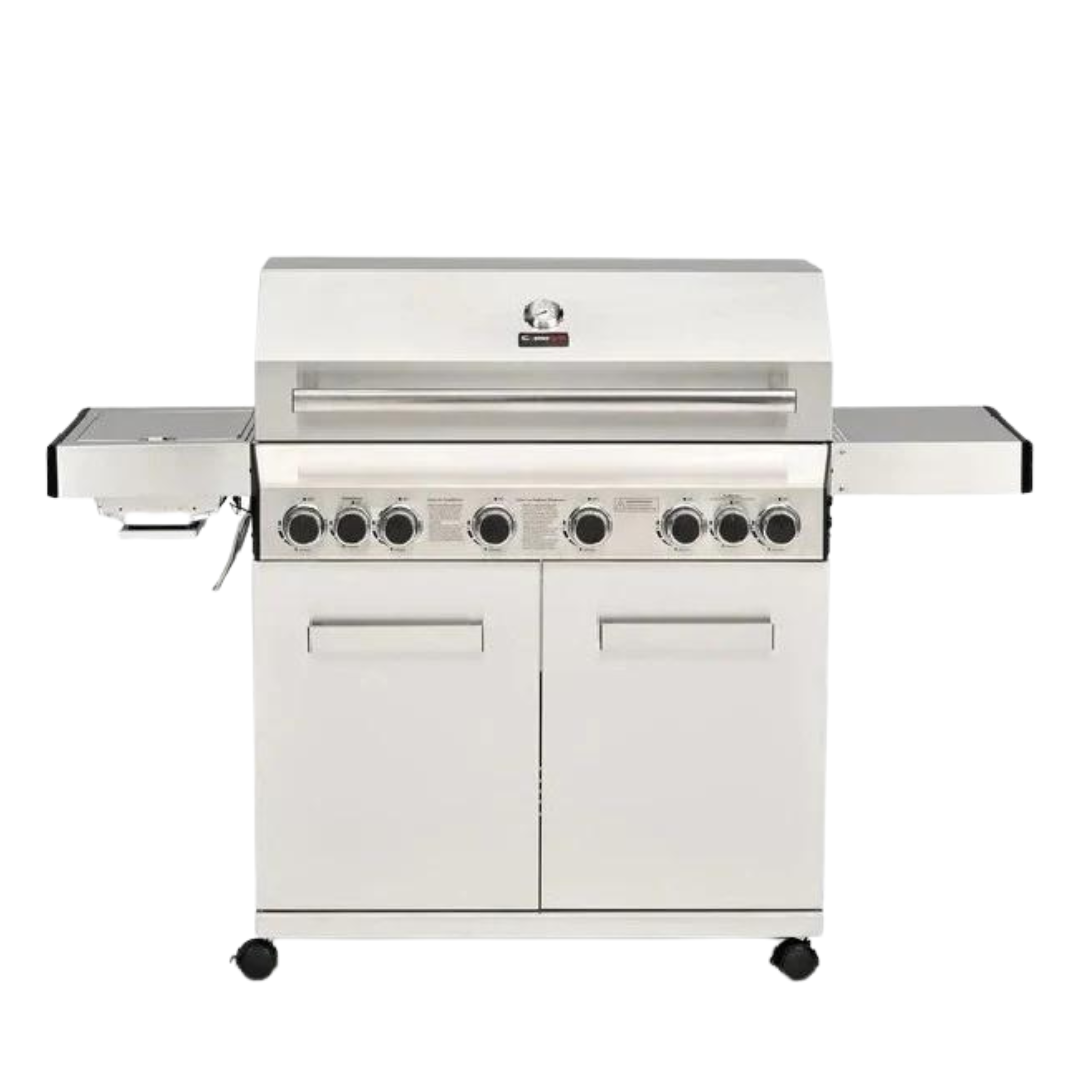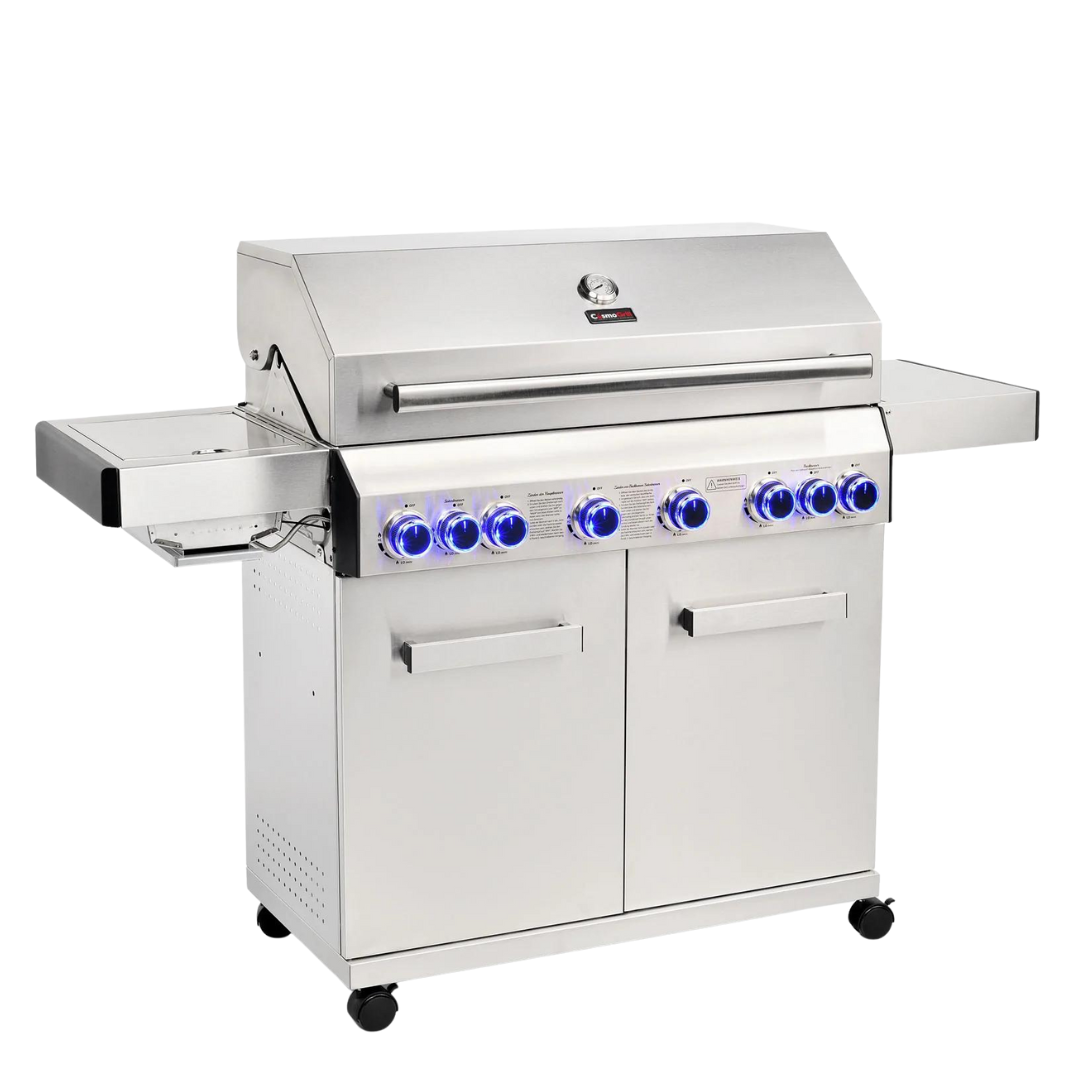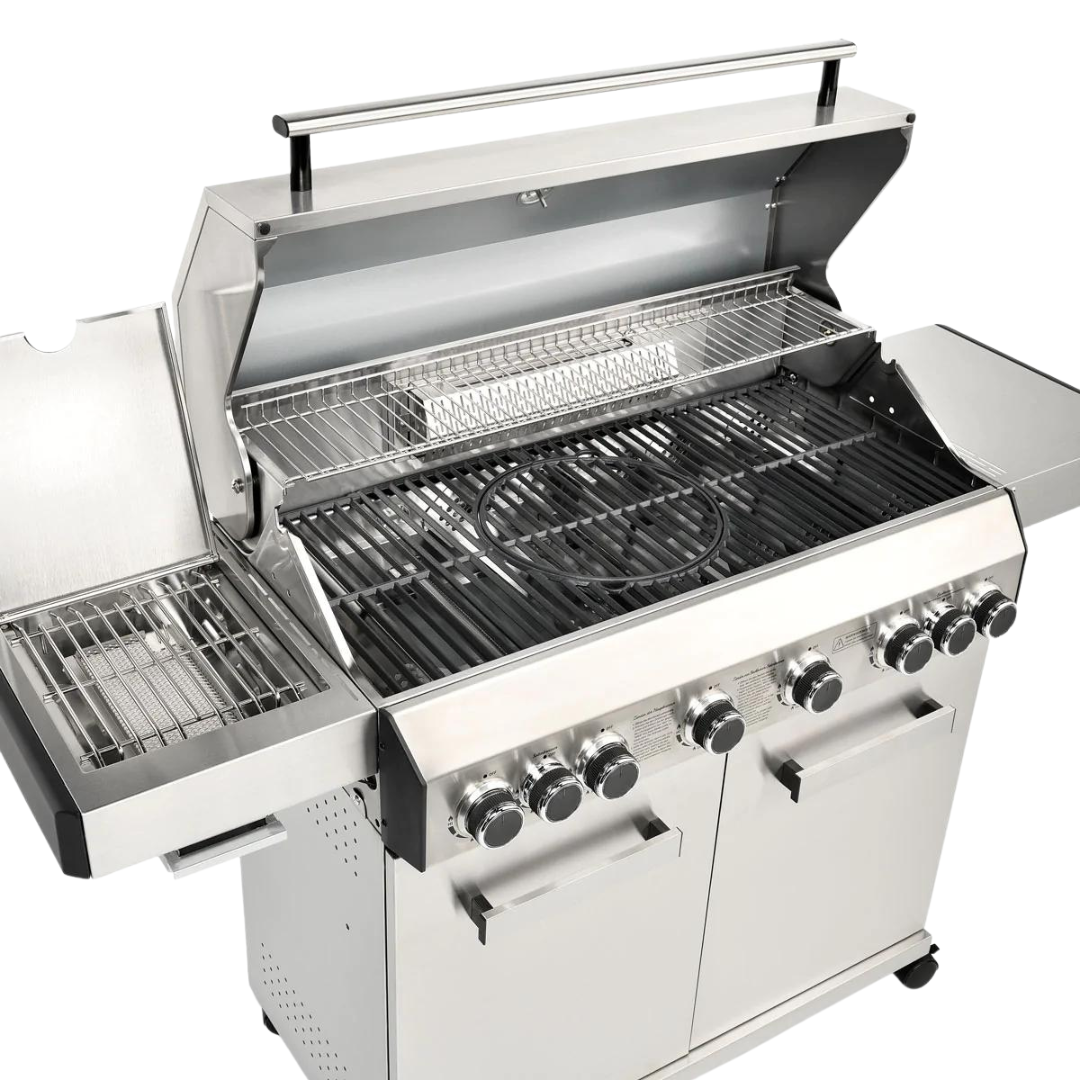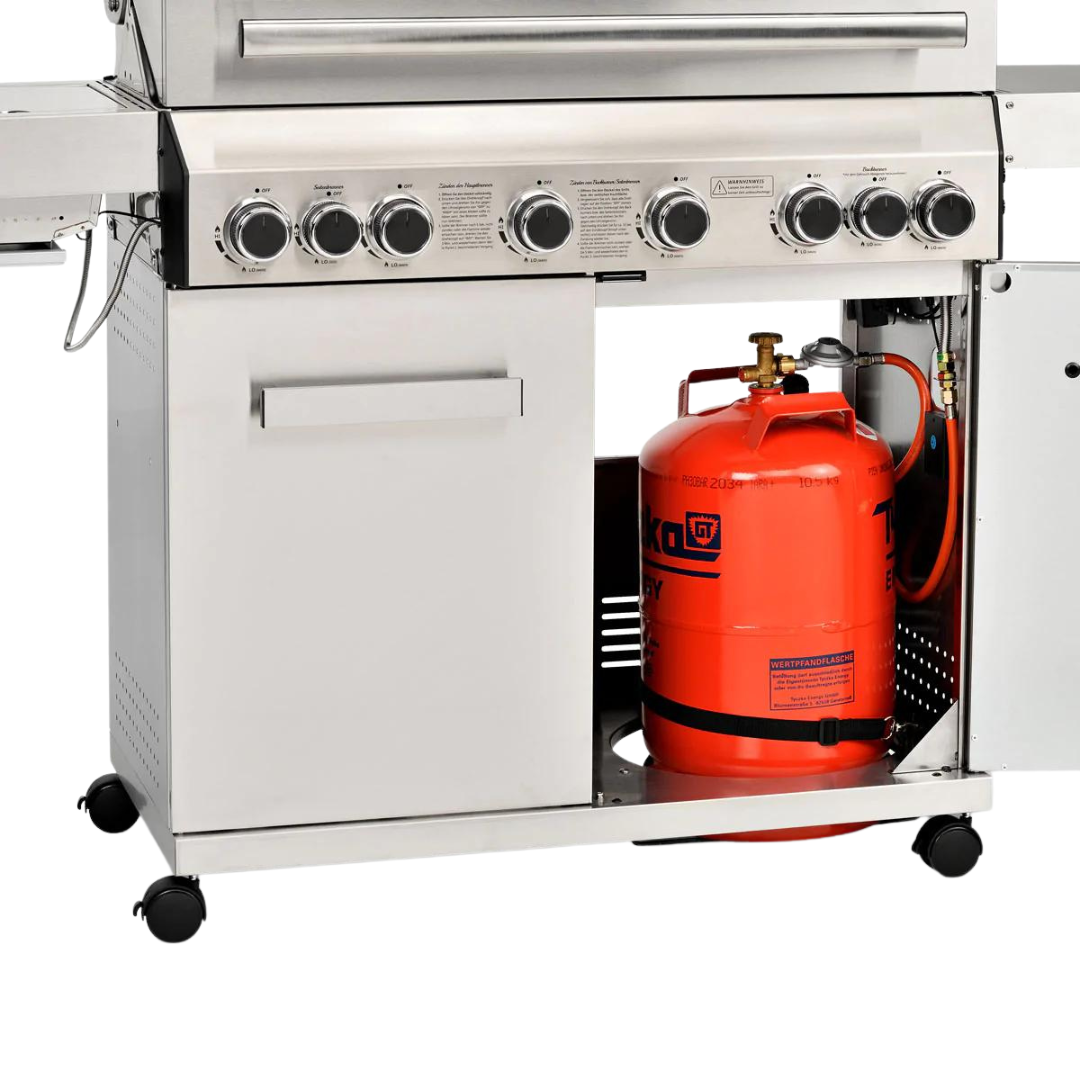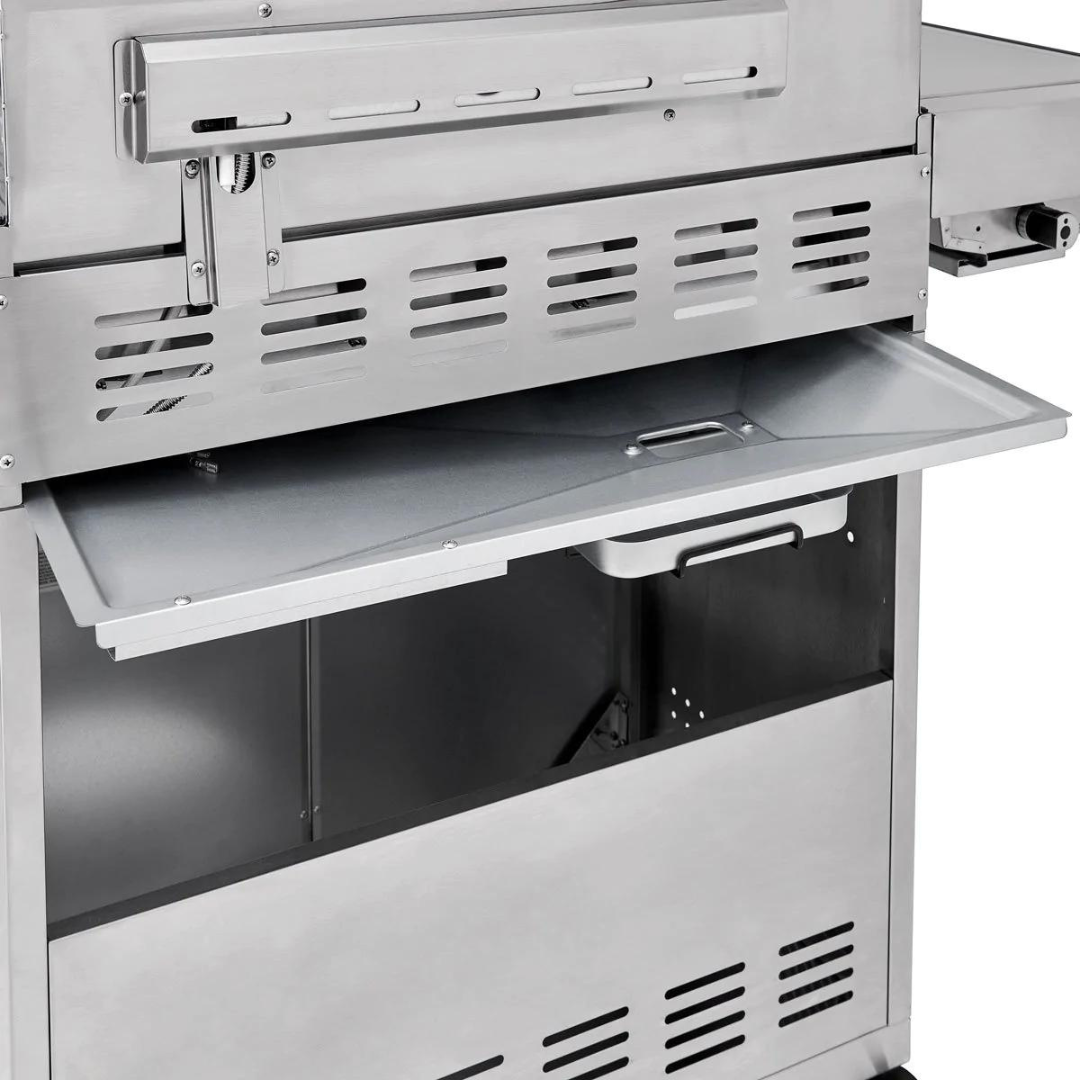 Platinum Stainless Steel 6+2 Gas Barbecue
Sale price

£619.99
Regular price

£749.99
(/)
---
---
09 Dec.
Estimated arrival
07-08 Dec.
Order dispatches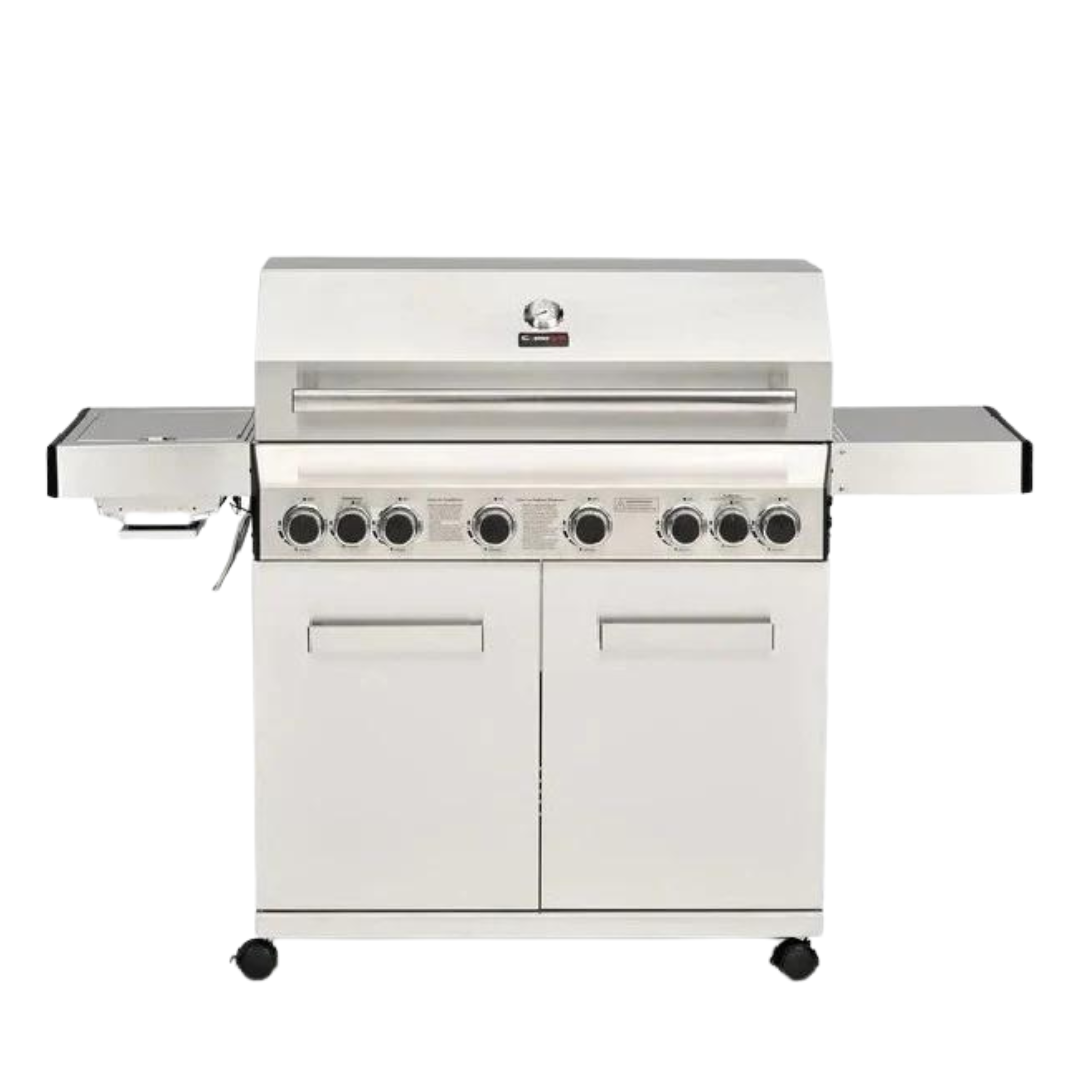 Platinum Stainless Steel 6+2 Gas Barbecue
Sale price

£619.99
Regular price

£749.99
Choose options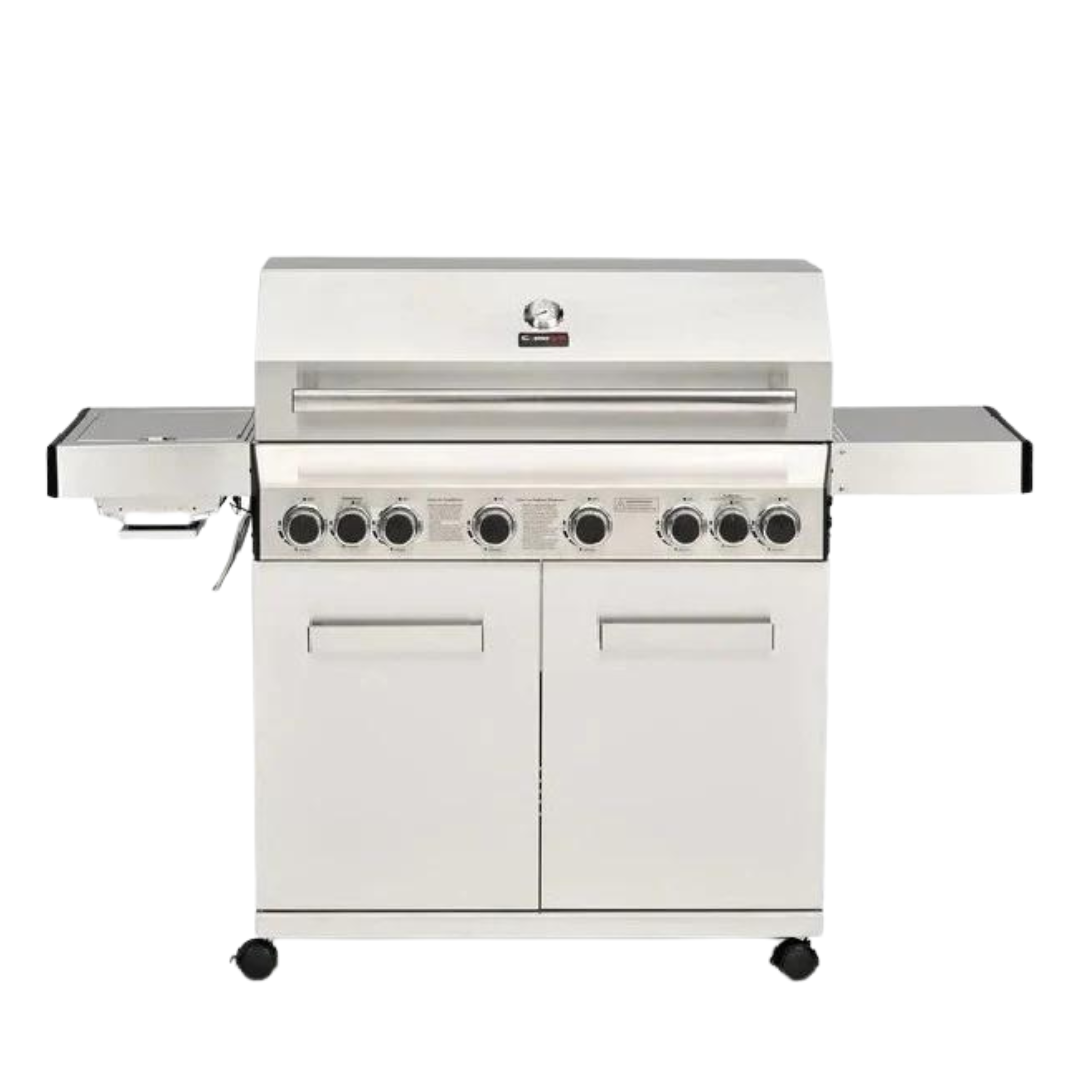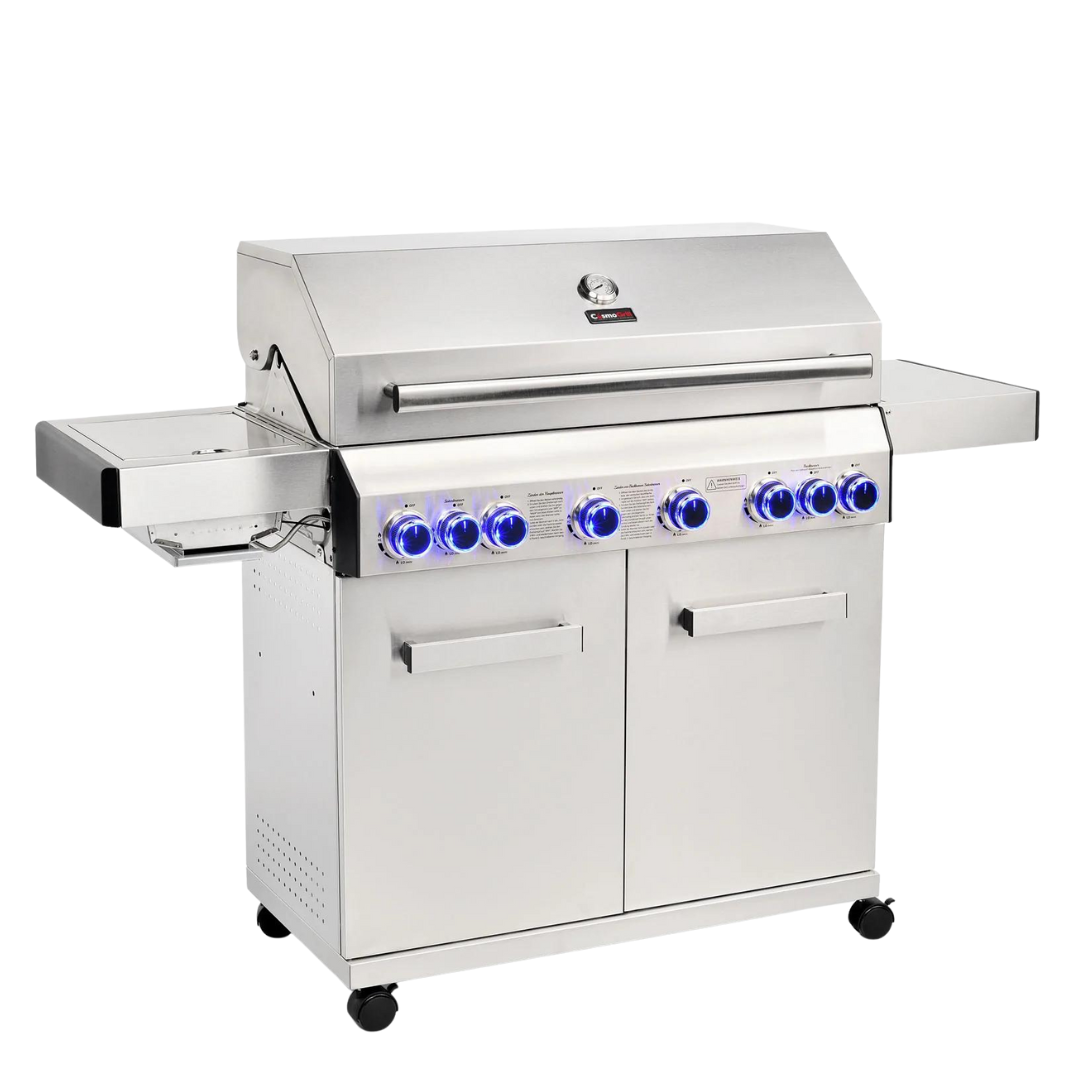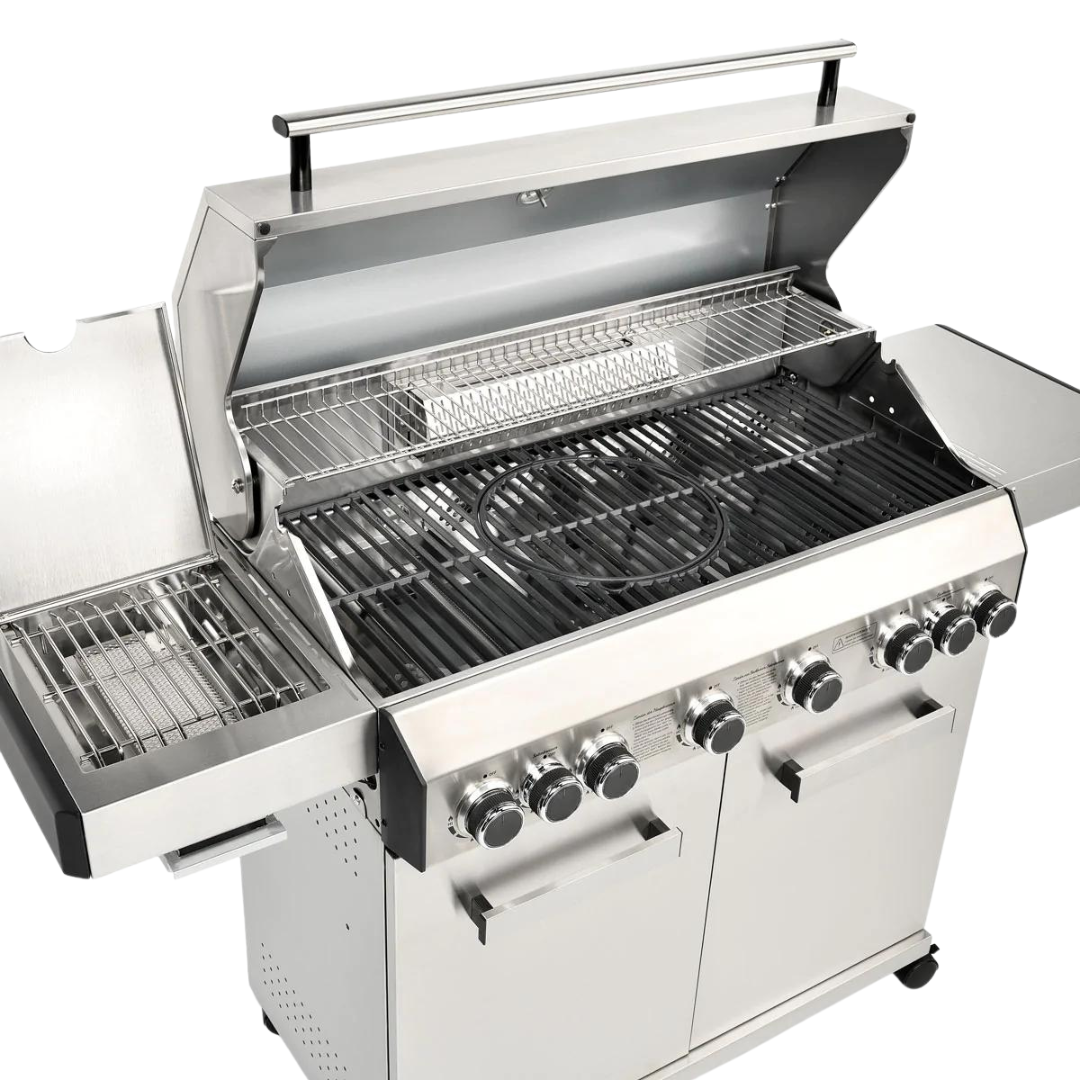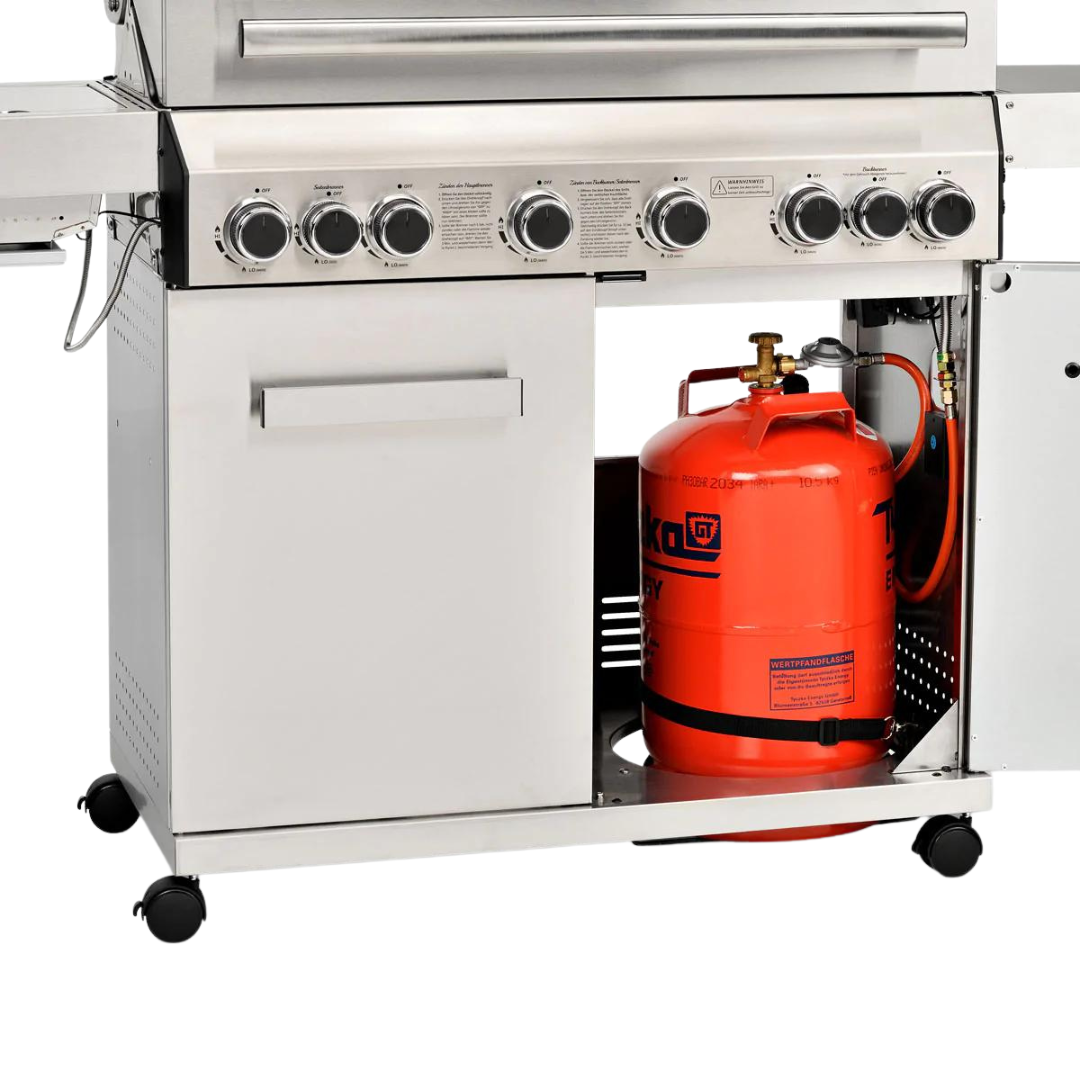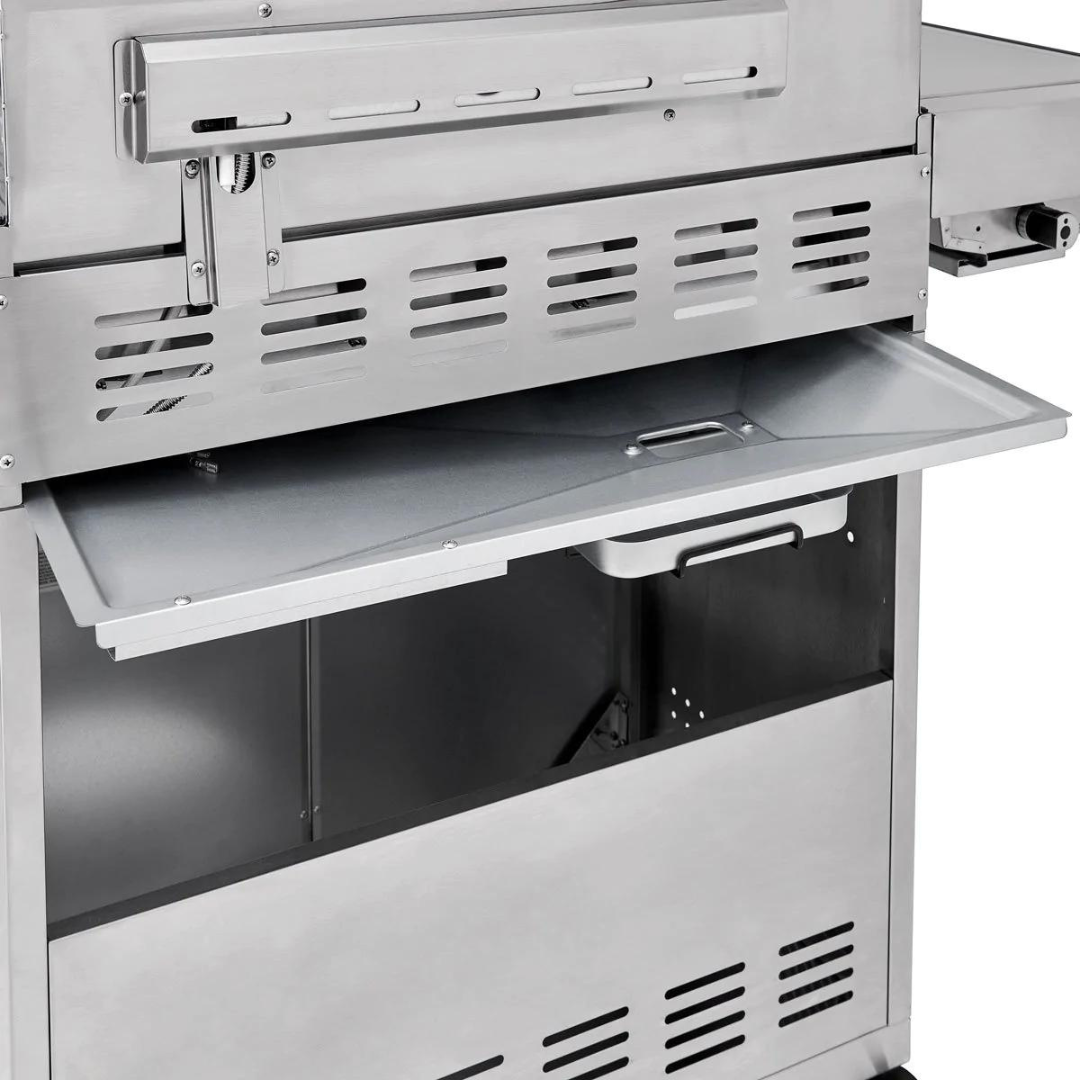 Sale price

£619.99
Regular price

£749.99
(/)
---
---
09 Dec.
Estimated arrival
07-08 Dec.
Order dispatches
View details
Get one purchased!
I first bought a Weber BBQ, which lasted a reasonable amount of time before rusting and looking tatty. Since that purchase the price for the same BBQ had gone up an awful lot, so I decided to purchase a replacement from Argos. This was a 6 burner, up from 4, so was pretty decent on paper. In fact, it performed pretty well cooking-wise. What let it down, however, was the fact that only the lid and base / frame was stainless steel. The fire box was, in fact, steel. Guess what? It rusted. While it had rusted all over the fire box, the main issue was that it had rusted badly at the back, specifically on the tiny brackets where the burner covers sat. This meant that one of the burner covers had dropped on to the burner below, making a section of the BBQ unusable.
So, off I went browsing Amazon to find a suitable replacement. I saw the Cosmo Grill BBQs, so had a look on their website, directly. At the time I decided was going to go for the Platinum 4+2, but then egged myself on to get the Platinum 6+2 BBQ. I had to double check about spare parts, though, after being stung with two BBQs where one had outrageously priced parts and the other were simply not available. Sarah at Cosmo Grill was very helpful and responded very quickly, even with it being the weekend, too. She made me feel more comfortable in the product by saying it was all made from stainless steel - I knew it said it on the website, but wasn't sure whether that was just a bit of marketing.
I made a bit of a mess up ordering, as I didn't realise there was a combo offer of the BBQ and cover. Shivani at Cosmo Grill helped sort the order out and was very helpful. I also ordered the rotisserie attachment, too (why not!?).
The delivery was quick and came in no less than 5 packages, with two of them being huge boxes! I thought that either the BBQ was massive, or the packaging was over the top (spoiler, it was both!). Opening up the packaging I tracked down the instructions and went to work. There was relatively little polystyrene packaging, with cardboard being used instead - which I thought was a nice touch. I can't remember where I read it now, but I'm sure I read that it should take 1hr with two people. I was on my own, took it slowly, and it took me 1hr 20mins to build. I would say that the only sketchy bit was putting the firebox on to the stand, as I couldn't see what I was doing due to the sheer size of it. Speaking of which; it's massive (in a good way). I remember when I finished putting it together, thinking how much it resembled the US-branded BBQs for £2k. I would say that the only real irritation for me when putting it together was that some of the images in the instructions were unclear - like the position of the battery holder for the igniter. When I installed it, roughly in line with the images, the bottom of the fire box (essentially a shelf) wouldn't slide in as the igniter was in the way.
Sarah was absolutely right, though, the BBQ is all stainless steel, with only the obvious components (controls, battery enclosure for LEDs and igniter unit, etc.) being made of plastic. I can't impress upon you how important to me a stainless steel BBQ is. As long as it's looked after well, it will last for a good number of years. I treat the outside with a very light coating of baby oil, which removes any fingerprints and marks. The inside gets a good cleaning with a brush (plastic, not metal, in my case) and a small amount of soap and water (which I wipe dry after it's cleaned).
I've had a dry run with the rotisserie - i.e. I've set it up and switched it on, that's it :). It worked fine, and I suspect whatever cook with it will be great. I've cooked with the BBQ twice, and it's got oodles of power. Heat is retained very well with the lid down. I love the dedicated back burner for the rotisserie and the side burner for pans, etc. I know it's sad, but I like the LED controls, plus the rain cover - I've bought a few from Amazon that while being cheap still offer a life-time guarantee. the problem I found with them is that you just don't want to get them replaced with yet another that will end up going grey and having holes appear. The Cosmo Grill very has a high GSM (by my reckoning when holding both old and this) and so I'm hoping will last a lot longer. It certainly makes water bead up when raining, rather than absorb like others have. I also like the fact that my gas canister fits inside! I'm assuming it's a 15KG canister as it weighs a fair bit and there still is 5cm or so above the top. This means I can leave it inside the BBQ, and not at the side, like all my previous BBQs - a nice touch.
You'll notice I've waffled a bit here, but I felt it was important to give more of a review than the other reviewers, as it might help others with their purchase decision - I thought there wasn't enough information from the reviewers, and so it was more me taking a punt with the purchase than getting s...
Great BBQ, rubbish Instructions!
Took me 3 hours to put it together due to poor instructions. There's still a part left over which I have no idea where it goes and I also have no idea what to do with the silver pipe which is under the hob type cooking part on the side, so I can't use that and I'm assuming it also lights up the back burner?. Any help would be appreciated! Why cosmo don't offer to assemble the BBQs for a fee is beyond me as I would happily pay for it to come in one piece ready to use. Plus instead of it coming I'm 3 boxes it could come I'm one box or the other alternative is to have video instructions that tell you how to assemble it from scratch. I also ordered the cover for this particular model and it doesn't cover it fully so I could have bought one from amazon for half the price. Again I assumed it would cover it completely. Putting all that aside it's a great looking bbq and cooks well.
Hi Rachel,
Thank you for taking your time out to review our product. We are glad you are enjoying the barbecue but were sorry to hear you are having issues with the assembly. We'd be more than happy to assist you further. Please email send us an email to support@cosmogrill.co.uk with your order number.
We look forward to hearing from you.
Kind regards,
The CosmoGrill Team
Fast and efficient
Before purchasing a 6+2 burner I want many questions answered which were not in the online description.
These questions were sent to CosmoGrills and all answered promptly.
The grill was purchased and arrived the next day as promised. Can't fault their customer service.
The BBQ eas easily assembled and now in use.
What a great BBq
I'm 74 and I've had a lot of bbq's both charcoal and gas.They have all been 4 burners. Over 74 years you gather a lot of friends and your family grows so I was finding the a 4 burner gas bbq caused a lot of stress when cooking for 10 or more people. Hence moving to the 6 burner. Wow. Should have done it years ago. BBQ life is so much easier and the results on this Cosmo grill are fantastic. I love it.
Platinum 6+2 grill
Delivery time was fantastic & BBQ looks great. However, assembly instuctions were very poor & assembly took around 6 hours to complete. Post assembly questions were answered quickly but had to get another regulator from Amazon because the one fitted didn't fit a Calor gas propane bottle & the one ordered had to be returned because it leaked. Replacement has now arrived & hoping that this will resolve the problem. Have had the BBQ for 2 weeks but haven't been able to use it yet. Hoping it will work well when I do.